ONE HEALTH GUIDE 2022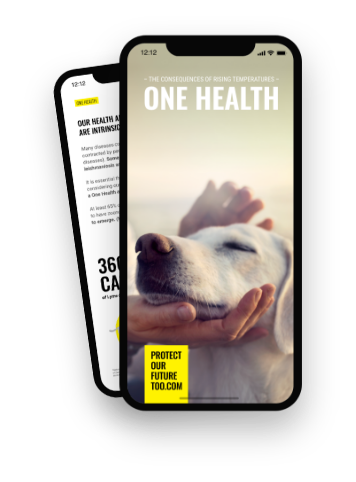 SCROLL DOWN TO FIND KEY HEALTH RISKS AND HOW TO PREVENT THEM
GET IT FREE,
STRAIGHT TO YOUR INBOX
Just fill in the following form
ONE THREAT. ONE RESPONSE. ONE HEALTH
We share many common risk factors with our pets, so we need a protection strategy that supports both of us. Find out how a One Health approach can keep your entire family safe, with simple tips that can be applied to both humans and companion animals.
A UNITED RESPONSE
TO OUR SHARED RISKS.

Learn how parasites and extreme weather evenets pose risks to our pets and ourselves.
Adopt the right tactics to keep your entire family protected all ear round.

Get long-term advice from your vet that will keep your home safe tor years to come.